The I.J. Martin & Co Global Team
Right from the start and over the years, I.J. Martin & Co has carefully selected some highly qualified and experienced 'people-focused' business executives for our coaching team. We are a close-knit, multilingual group, sharing a common objective to be the catalyst for our clients' success.
Drawing on our own international experiences, advanced business qualifications and continuing management education, we bring you the best coaches for the development of your Top Team.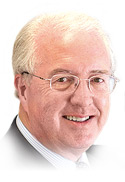 Iain Martin
Chairman of IJM Asia, MD of IJM worldwide. Coach/mentor to senior leaders in industrial, financial services and service sectors and the UN. Formerly CEO European Operations, Commodore Computers Inc. and Chief Executive of VTech's Computer Division in Guangdong, China. Early career in ICI and GlaxoSmithKline. Fin. Controller, CFO and CEO in Europe and China. NED, Chairman of UK PLC's Audit Committee. Lived in France, Germany, West Indies and Hong Kong. British, based in Zurich, speaks native English, French, basic Swiss German.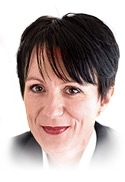 Marlene Uetz
Commercial Director and co-founder of I.J. Martin & Co Ltd. Managing Director of I.J. Martin & Co Pte Ltd in Singapore. International marketing experience in US, European and Asian MNCs, such as Emerson Electric, DuPont and VTech. Led consulting projects in luxury goods, IT, professional services and NGOs. Lived in USA, Colombia and Hong Kong. Double-MBA Graduate and Chartered Marketer. Coaches in corporate strategy and international marketing. Swiss, based in Zurich, speaks native German, fluent French and English and conversational Spanish.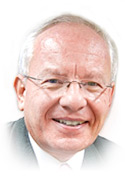 Ian Kleinman
Experienced coach/mentor in industry, financial services and the UN. Formerly CFO Reuters Global and board member of several Reuters subsidiaries. Experienced leader of group IT, purchasing, supply chain management, property, tax management and legal affairs. Chairman of CIMA's Lifelong Learning Policy Committee. CIMA Fellow, Councillor and Silver Medallist for services to financial management. British/Swiss nationalities, based in Geneva, native in English, fluent in French and speaks Swiss German.
Gary Steel
Non-executive director, SSE Networks. Council Member/Trustee of several NGOs. Formerly Chairman ABB India and ABB Sweden, Member of ABB Group Executive Committee (Group Head of HR). Former Chairman Compensation Committee, Member Governance Committee of Harman International Industries. Earlier multinational roles in Royal Dutch Shell. Expert in global business turn-round. UK-based British National. Lived in Netherlands, Monaco, Gabon and Switzerland. Native in English, speaks French and German. Lifetime Achievement Award, University of Michigan for HR Strategic Business Integration.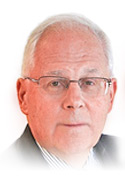 Monty Style
Experienced coach/mentor in industry and financial services.  Formerly Regional President of Ciba-Geigy and Novartis for Asia-Pacific, Latin America and Central/Eastern Europe with special responsibility for merger integration. Former Chairman and board member of several Novartis subsidiaries.  Past President of the British-Swiss Chamber of Commerce. Has lived and worked in UK, Switzerland, Mexico, Germany and Spain. British national, based in Basel. Native in English and speaks fluent German, French and Spanish.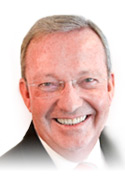 John Tracey
Coach/mentor in a variety of sectors, including consumer goods and services. Now on the boards of Geneva Cantonal Bank, Geneva Airport and Swiss Land Estates. Career in ICI, British Steel, Marks & Spencer and Procter & Gamble. From marketing management for P&G in Middle East and Africa, rose to Director of Corporate & External Affairs EMEA and Director of P&G International. British/Swiss, based in Geneva, native in English, fluent in Swiss German and French.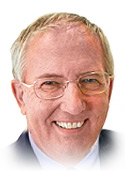 David White
Experienced coach and mentor in financial services and industry. Has lived and worked in many parts of the world, including Latin America, Europe and Asia. Formerly President of Asia, Australasia, Africa and the Middle East for Energizer, the well-known consumer products firm. British, Permanent Resident of Singapore. Based in Singapore, speaks native English and Spanish.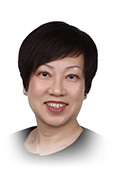 Janice Ang
Experienced coach/ mentor in Asia and coach to specially-selected 'high-potential' female graduates in Singapore. Formerly Chief Financial Officer of UBS APAC Region for many years. Member of the Bank's Regional Executive Team with wider business responsibilities. Very experienced in Western and Asian business cultures. An authority on cultural and gender diversity in Asian Leadership. Based in Singapore, native Singaporean, speaks native Mandarin Chinese and English.
Jimm Meloy
Executive Coach with varied experiences in Saudi Arabia and USA. Career has led from Academia to Worldwide Director of e-Learning & Training for Autodesk and VP, Marketing & Products of CADKEY to NFP organisations Board Member, successful Entrepreneur and Author on e-learning. Based in New York City, British/US citizen.  Native English speaker.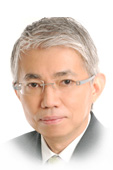 Patrick Lee
Experienced and certified coach/mentor in Asia. Most recently CEO of Vibropower Corporation of Singapore. Formerly Managing Director APAC for Kohler Company of USA, following a long career in marketing, sales, turn-rounds and operations with the group and with Cummins Engine Inc.  Holds an EMBA from Buffalo State, New York. Well-versed in a variety of Western and Asian business cultures. Based in Singapore, Singaporean national, speaks Mandarin, Cantonese, Hokkien and English.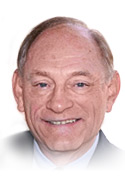 Mike Weitzel
Experienced coach in the US Military and retired US Air Force Colonel. Director of Logistics for USAF Forces in the Middle East, with a Top Secret security clearance. Long experience of the Gulf Region, living in Oman, Qatar and Dubai for many years. Extensive business development and transition management successes in the region. American, based in Atlanta, speaks native English.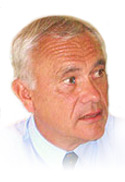 Tim Farrell
Leading thinker in Strategic HR. VP of DuPont's EMEA HR Function, streamlined the 'People Management' process by designing and launching a highly-advanced HR Service Centre supporting 15,000 DuPont staff. Formerly led DuPont organisations in Netherlands, Japan and Switzerland and managed manufacturing, joint ventures and global businesses. Based in Switzerland, British, speaks native English and fluent French.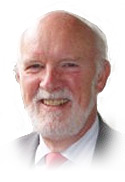 Henry Ferguson
Experienced coach and mentor in professional services and industry. Has lived and worked in UK, France, USA, the Bahamas and Switzerland. Financial Controller in the airline business then rose in KPMG to senior partner for Government and NGOs. Responsible for development of 'fast track' talent, potential partners and partners in KPMG Geneva. Founding Chairman of CIMA CH. Long-term Swiss resident. Based in Geneva, British/Swiss nationality, speaks native English, fluent French.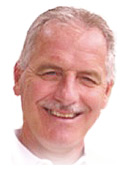 Paul Tennet
Coach and mentor in the oil industry. Long, successful leadership career around the world in Operations, Supply Chain Management and HR in BP, one of the world's biggest upstream and downstream oil businesses. Based in Houston, Irish nationality. Long-term US Resident. Native English speaker.
Dorotea Brandin
Professional actress in theatre, TV and film. Specialist coach in public speaking and communications skills in business and the UN. Acts as mentor in a leading Singapore NGO, to a large team of communication trainers in the 'LEAP' Leadership Enrichment Advancement Programme. Has lived and worked in several countries. Italian/Swiss nationality, based in Singapore, speaks native French and Italian and fluent English.